Jonathan Schneck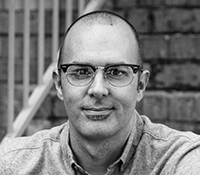 Online Fundraising and Marketing
Expertise: Jon specializes in digital marketing and nonprofit fundraising. He helps clients create captivating strategies and messages to convey their mission and raise support from their key audiences. Additionally, Jon steps in actively on the execution front, including managing email and social media based campaigns for clients.
Experience: Jon has been working in the nonprofit and business sector for over a decade, helping organizations raise millions of dollars in new revenue. Jon has managed digital ad budgets from $100 to over $50K per month. As a GRAMMY-nominated musician, Jon brings a creative approach to all of his clients.
Education: Jon has a Master's Degree in Organizational Leadership and Strategic Foresight from Regent University and completed the Strategic Innovation, Managing Millennials, and Project Management programs from Vanderbilt University's Owen Graduate School of Management. Jon is a Certified Business Coach and has been trained in the StoryBrand framework.
What Jon Finds Compelling:
Storytelling
Building digital systems
Theory of Change