Angela Aviles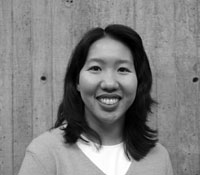 Graphic Design and Multimedia
Expertise: Angela provides the graphic solutions for a wide range of communication pieces: ranging from logos and letterheads to brochures and year end reports. She offers creative and compelling ways to visually convey the messages of an organization. She also creates video and other multimedia pieces for marketing, special events, and other venues.
Experience: Angela is the co-owner of LL Design, a private design company located in San Jose, CA. Angela has also worked as a full time consultant for Accenture, a leading international consulting firm.
Education: Angela graduated from Stanford University with a B.S. in Industrial Engineering.
What Angela Finds Compelling:
Products that blend function with style
Female leaders and entrepreneurs
Artists and teachers
Organizations that retain a sense of humility