We help organizations doing good to do it
even better.
Latest Blog from Curtis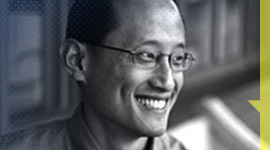 CWR will partner with CZI to build the capacity of 35 key nonprofits in San Mateo County. Continue ›
What our clients say
CWR's customer service and affordability exceeded our expectations. And their sensitivity to our situation far exceeded what we even hoped for. I'd strongly recommend Consulting Within Reach." Elaine Ikeda Executive Director
California Campus Compact
Read more testimonials ›
More Updates
8/19/20

7/11/20

6/04/20

5/01/20

4/02/20
Consulting Within Reach provides consulting to nonprofits in the San Francisco Bay Area, Los Angeles, and beyond. We are a White House award winning firm with services in strategic planning, marketing, fundraising, database, and web.

Learn more about how our team of nonprofit consultants can bring to you the best practices in organizational strategy and capacity building.