Accelerating the fast growing nonprofit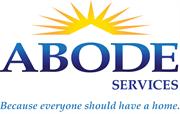 Abode Services is one of the fastest growing nonprofits in the region. The agency, which serves the homeless by securing permanent housing and providing supporting services, has averaged 20% annual growth for the last ten years. In the last several years, it has relied upon CWR to build the organizational capacity necessary to sustain this growth.
To meet Abode's complex and changing needs, CWR has completed the following projects:
Marketing analysis of how best to enter new counties in the Bay Area
Development of a new website (to be launched in mid 2014) to convey its new reach and accomplishments
Custom implementation of a Salesforce database to drive its housing programs
Strategic plan that defined its next phase of external growth and internal investment in infrastructure
Through all these projects, the fact that Abode was dealing with one firm in CWR resulted in cost effeciency, speed, and excellence. Each project began with our preexisting understanding of the agency; each project deepened that understanding for even greater insight.
CWR's full range of "one stop shop" capabilities is unique in the nonprofit sector. To the best of our knowledge, we are the only professional consulting firm in the country that integrates this range of services. We look forward to leveraging this strength for more great nonprofits like Abode Services.