Teaching strategic planning at American University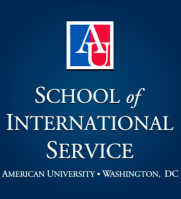 The School of International Service (SIS) at American University has named Consulting Within Reach Founder and CEO Curtis Chang as Adjunct Professor. Curtis will teach strategic planning to graduate students, training them for organizational leadership upon graduation.
While still based in CWR's Bay Area offices, Curtis will combine online teaching and periodic visits to the D.C. campus for weekend intensives. Curtis will draw upon real world case studies from CWR projects for his instruction.
The School of International Service is the largest school of international affairs in the United States with more than 3,000 students from 150 countries. Its eight programs of study offer students a wide range of possibilities; its students draw upon resources in Washington, D.C. and beyond for over 500 internships a year. Foreign Policy magazine recently ranked SIS as the 10th best graduate school in the field.