White House announces CWR as award winner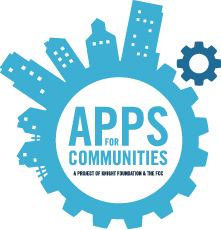 The White House announced CWR as one of three winners of the national contest Apps For Communities, sponsored by the Federal Communications Commission and The Knight Foundation.
The award was for Homeless-SCC, a website CWR developed to enable homeless agencies in Santa Clara County make better referrals to each other. You can learn more about the app here at this one minute video on the Knight Foundation's site. The CWR app is set to launch in March of 2012.
The award came with a $30,000 prize. CWR CEO and founder Curtis Chang received the award from the Chairman of the FCC, Julian Genachowski in a public ceremony in Palo Alto. Chairman Genachowski noted in the ceremony that "Our society needs this kind of innovation, especially for communities most at risk of being left behind."
We here at CWR couldn't agree more. We're eager to continue developing new ideas to serve those doing good for our community.