CWR makes a concentrated geographic impact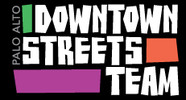 The nonprofits that Consulting Within Reach serves have a wide range of reach.  Some are national in scope, others are regional, and still others have an even more specific geographical focus.
Our most recent project provided strategic planning for Downtown Streets Team, an agency that provides job training to the homeless in Palo Alto.  That city and the closely related municipality of East Palo Alto seem to recur in our clientele.  In those two cities, we've successfully completed projects for an innovative school for at risk youth, a health clinic for the area's homeless, a residential facility to equip emancipated foster youth, and others.
While CWR did not consciously seek out this geographic focus, we believe the breadth of our work nationally and regionally is augmented by a depth of expertise in a few locales.  By serving so many agencies in one area, we have become embedded with an awareness of how every nonprofit exists within its geographic ecosystem.  We've distilled the key issues and dynamics that are applicable across the board so that we can enter other cities and quickly apply that learning to grasp new situations.
Wherever you are located, we'd be interested in using our expertise to serve you.